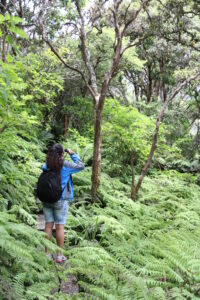 Let East Maui Watershed Partnership take you into Maui's natural environment and introduce you to Maui's native Species including plants, birds, and insects.  Find inspiration on one of these hikes to create you next masterpiece and enter it into Maui's only annual native species juried exhibition Mālama Wao Akua 2017!
Registration is required by calling 573-6999 or e-mailing pr@eastmauiwatershed.org
Hikes will meet in Pukalani by Longs in the back parking lot
Extra time is made for photography and sketching, so bring your supplies!
Hikers must bring: Water, sunglasses/hat, sunscreen, rain gear, snacks or lunch, backpack to carry it all in  and sturdy closed toes shoes.
We will be leading 4 hikes on 3 different trails!
The Nature Conservancy's Waikamoi Preserve
Boardwalk Trail 8am-4pm
Friday, July 28th & Monday, August 14th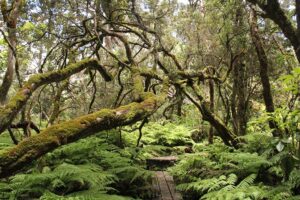 Journey into Maui's Native forest and end up immersed in a place that is the same as it was before the arrival of humans to this island. Hike is 3miles round trip, moderate-strenuous with about 700ft elevation change on uneven terrain.
Birdloop Trail 8am-2pm
Tuesday, August 1st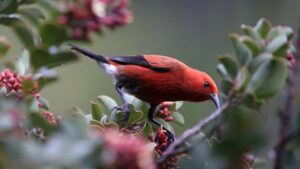 Enter into a gulch filled with Native honeycreepers, Hawai'i koa, ōhi'a trees and ferns. Learn about this magical place and why native species hold such great importance to our way of life. Hike is easy-moderate, 1.25 mi roundtrip on uneven terrain.
Haleakala Ranch Puʻu Pahu Reserve (NEW)
Pohakuokala Gulch Scout 8am-2pm

Wednesday, August 9th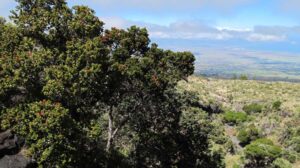 After a brief hike through subalpine shrublands we will arrive at Pohakuokala Gulch inside Haleakala Ranch's Puʻu Pahu Reserve.  As we make our way up the gulch on an intermittent-dry riverbed we will be treated with views of native species that have made this place their home like ōhiʻa, aʻaliʻi, and iliahi. Hike is moderate, 3mi round trip journey with no defined trail on uneven ground and rock at elevation.